Adam Nimoy is ready to open up his old childhood footlocker from the 70's. He's pretty sure he'll find some cool Star Trek memorabilia (and more)! If you're also curious what type of stuff he might find, be sure to check out the video!
Posted 12th Apr in Behind the Scenes
---
To all the supporters who made this campaign such a success, I just want to say thank you so much for helping me meet (and even surpass!) the funding goals. Your contributions have helped pave the way to make this documentary about Leonard Nimoy and Mr. Spock a reality.
With $662,640 raised in just 4 weeks, we're now officially the most successful documentary project in the history of Kickstarter! That is ONLY thanks to all of you and your generous support.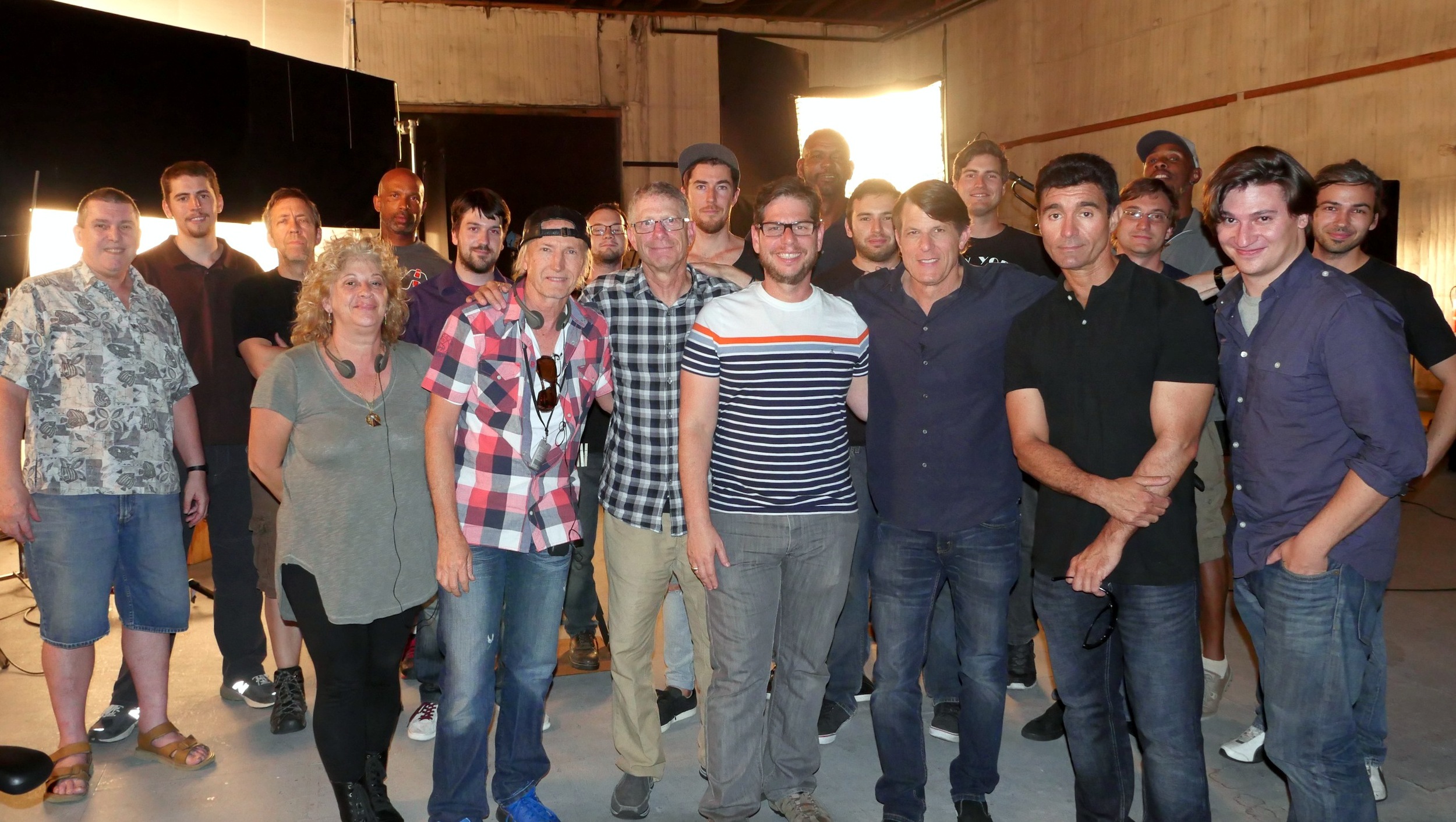 PICTURED: OUR CREW FROM THE INITIAL PRODUCTION DAY OF INTERVIEWS. OUR #SPOCKDOC FAMILY HAS GROWN MUCH, MUCH BIGGER TODAY, THANKS TO ALL OF YOU.
I can't tell you how grateful I am personally for your participation in this great undertaking. There is much to do to complete the film, and I promise to do the best I can to keep you updated and informed as For The Love Of Spock begins to take shape.
Again, thank you for providing me with the tools I need to complete this project which will hopefully add an important new chapter to the Star Trek tradition.
Live long, and prosper.
- Adam Nimoy
Posted 3rd Jul in Kickstarter
---
Happy Weekend!
Wow. What a crazy week! - between TV and radio appearances, podcasts (check me out tonight on Krypton Radio) interviews with Mashable, The Wrap, and many, many more, and oh, that's right, our first official day of interviews with Bill, Walter and George!
We are heading into our FINAL 10 DAYS in the Kickstarter campaign so let's do all we can to keep the momentum going!
In order to kick it off, I'm adding NEW SCREENING locations: Boston and Chicago! We've heard your suggestions, and I want to give people in other locations a chance to be at one of our official gatherings as well (don't worry, if you've already selected NYC or LA and want to change your location, you still can!). As for other rewards, we've got a few coming soon, so stay close to your communicators!!!
I'm also blown away to announce that I'll be appearing on NASA's "Turning Science Fiction into Science Fact" panel at this year's COMIC-CON (Thursday, 7/9/15). If you're there, be sure to stop by and say hi, I'd love to thank you in person for your support! And, of course, we can exchange LLAPs!!
- Adam Nimoy
Posted 20th Jun in Kickstarter
---
We're rounding off our first day on Kickstarter here (U.S. PST -- pledges are still coming in from across the globe) and we're thrilled to see the initial response from the community. With just under 1,000 supporters, and about 11% of our (ambitious!) goal, we're off to a great start.

But we still need YOUR HELP in sharing the story. Tell us YOUR interest in the film and tag @LoveOfSpock or #SpockDoc.
Better yet, share the kickstarter link, or check it out yourself! bit.ly/LoveOfSpock
LLAP!
Posted 4th Jun in Behind the Scenes
---
We're excited to announce that we're officially up and running!
If you haven't yet seen it, check out our article in Variety which kicks off the project well:
Don't forget to check back here for updates periodically, and if you haven't yet, FOLLOW us on Twitter, Facebook and Instagram @LoveOfSpock!
LLAP!
- The Team
Posted 27th May in Behind the Scenes
---